Whether conquering a race track or high altitude steep slopes women bike riders have conquered it all!
A woman riding a bike on the street will make everyone turn around and witness the boldness. The mute reaction is mixed with both positive and negative feelings. But who cares! Women these days are doing what they love and make sure they are living life in their way.
Biking is considered to be a male-dominated sport. Women, on the other hand, are considered to be the ones who need to hold tightly when she is in the back seat. With the changing of the thought that we shared in the Evolution of women at Workplace, women now take hold of the gear and clutch and vroom it at their speed.
The evolution of women riders has started from the time of bicycle riding. If we have to talk about the history here, bicycles play an important role.
Free, Untrammeled Womanhood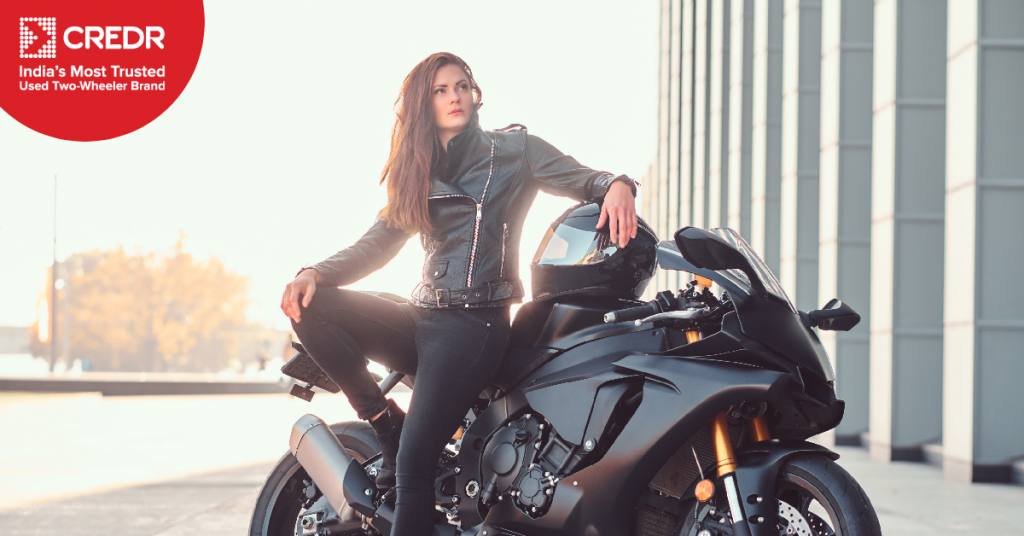 In the mid-80s, when women were fighting for rights from that period onwards there was a sharp change in the roles of women. The confined concept of women having the back seat is changing with the front. Women first started riding bicycles. That was one of the boldest steps firstly taken by Susan B. Anthony who was a social women's right reformer of that time. She stated that riding gives women a feeling of self-reliance and freedom.
In those times, women cycling shattered the societal norms and asserted control over the behavior. Riding acts as a catalyst for women to make the first move towards equality and freedom.
Later in the year 1894, Annie Londonderry Kopchovsky, a mother of three children, rode a two-wheeler in a skirt proving the mental and physical strength of a woman. She didn't limit herself here, in fact, she kept moving and earned her livelihood riding a two-wheeler every day.
The saddening concept of women limited to back seats or timid at heart broke the headlines of the newspaper starting bicycle for ladies- a tool to state figurative and literal to ride their way to freedom.
Evolution of Women Bike Riders in 21st century
History has paved the way for women to break the shackles and bring out something exceptional. In the 21st century, women are dealing with biking as a profession and also as a hobby. Many enthusiastic women riders have proved how a male-dominated sport has changed over time.
Women are Chasing Track Racers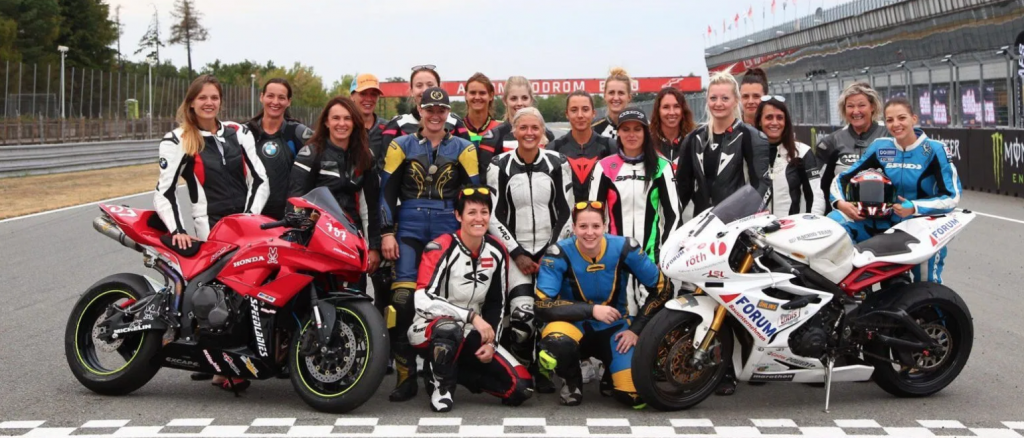 Women professionals are exploring the bike and riding it in an extremely outstanding way. Few of the women are chasing the track bike race during the weekends. They are doing well in managing the race and showcasing the passion to ride a bike. Female bikers have practice sessions which are organized by experts from the industry. This circuit works on the weekend and is coordinated with the track practice session as well. The perception of seating at the back has changed to taking the lead.
Young Riders choosing Biking as a Career option
Young women riders are taking up biking as their career option. The ability to handle heavy powerful bikes is making women much stronger on this front. The most popular Shabnam started riding from the age of 14 years is associated with biking groups. She is one of the first females who believed that 'Biking is a source of Nirvana'. She is an aspiring biker who suggested that we need to follow traffic rules, regulations and wear appropriate bike gear- this will let you enjoy bike rides and have a mindful drive.
Piya Rode is another biker who has covered six countries driving 17,000 km in just 56 days. She shares her experience that those memories of a few hours playing in the river The Mekong Basin after she completed the target trial, made her smile from the heart.
Women are Self-Taught Bikers
Today women are no longer dependent on transport either! They are self-taught riders who are taking the lead, enjoying the solo rides and flaunting their beauty exceptionally. On this note, the most popular Priyanka Singh who is a self-biker has reportedly gone for the longest ride from Udaipur to Goa covering around 1325 km in just three days! There is the well-known "All Ladies Gang" composed of top women bikers and aspiring ones. They plan trips to long destinations from North to East to South to West covering entire India. They plan to take a halt and rush towards the destination witnessing a marvellous experience altogether.
Breaking the myths with a 'Vroom'
Women in burqa riding a bike! Isn't' this an amazing move from the seclusion of the women to coming in the front? Aisha, a 23 years old lady from Uttar Pradesh is one of the most popular Burqa riders. This girl cracked up her passion for riding bikes and broke the barriers as well. She earned her sobriquet as a Burqa Rider. In an interview, she stated that when she heard the sound of Vroom an adrenaline rush inside her made her feel that she needed to ride it! And that the calling we say.
At this young age, breaking the religious boundaries she openly chose to be herself and chase her dreams. She also stated that the hijab is the attire of the strongest women and there is no comparison between household maintenance and riding a bike. It's a choice to be free, to be independent.
"Ek ladki se hi Duniya badalti hai"- Aisha on Women's Day
Ignite the passion for biking within you and chase your dreams. There is no way to look back as society is taking a 360-degree change. CredR believes in Women's power and the strength they carry to the places. With our second-hand bike collection finance is now in grip and dreams have wings to fly on. Check out www.credr.com and just ride it your way!