You sold your bikes online at a great price and now want to invest that money in a better than you can imagine which is why we're here to help you the best ones by listing the top-selling bikes online.
October 2020 has been the month for two-wheelers in India, amidst the pandemic. According to the data released by the SIAM – Society of Indian Automobile Manufacturers, the total domestic sales saw a whopping rise of 16.88% as against October 2019, i.e. around 20 lacs units as compared to around 17 lac units in October 2019. The demand for two-wheelers has been robust. Even the online bike selling industry has seen a huge surge this year in October.
Online transactions have changed the market game forever. Imagine buying and selling vehicles from your couch. There's no wonder why people have moved to search on the internet for new or refurbished bikes to buy and old ones to sell – because it's convenient.
CredR, India's largest and most trusted online bike selling brand in India, operating with over 50+ showrooms across 8 cities is tirelessly working to help India sell bikes at the best prices with thorough inspections and zero legal hassles.
And that's what the world today is all about – convenience, accessibility and variety. The third can be proved in this blog by the following list of refurbished bikes that get sold the most on the internet. Premium and affordable sports bikes are a hit amongst the youngsters, but the commuter bikes are still India's first love.
1. Bajaj Pulsar 150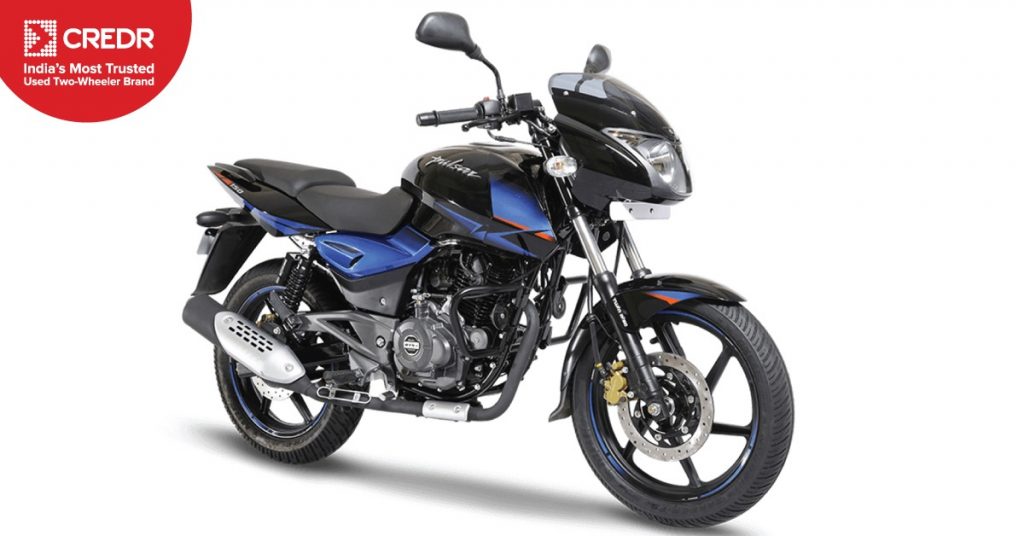 It's a publicly accepted fact that Bajaj Pulsar 150 is the country's No. 1 bike with a perfect blend of style and reliability. So it's no doubt that, even as a second hand, it holds the record of being one of the highest selling bikes in India and continues to dominate the sales of the company. It is available in 3 variants and comes with a 5-speed manual transmission. With user reports 50 kmpl mileage, it can be a great option for buying a refurbished commuter bike.
Are you planning to buy a used bike? Choose CredR for the best collection of used bikes from notable brands. It is the best platform among all where you will enjoy the refurbished bikes at a much reduced price.
2. Royal Enfield Bullet Electra 350
Royal Enfield Bullet is more than just a bike, it is a fan favourite that has emotions attached to its name. You think of Bullet, you think of a cross country road trip to Leh and its decent 35 kmpl mileage supports it. It comes with a 346 cc engine displacement system and a 5-speed gearbox. Bullet Electra 350 is still largely a fan favourite when it comes to buying and selling used bikes. A perfect option for a touring bike with comfortable seating.
Accelerate your craving for the used bike for the best riding experience! Advice is to take a test ride first and then buy it. A test ride is the right way to understand the character and condition of the bike you are heading to buy. It will prove to be fruitful in every respect.
3. Bajaj Discover 150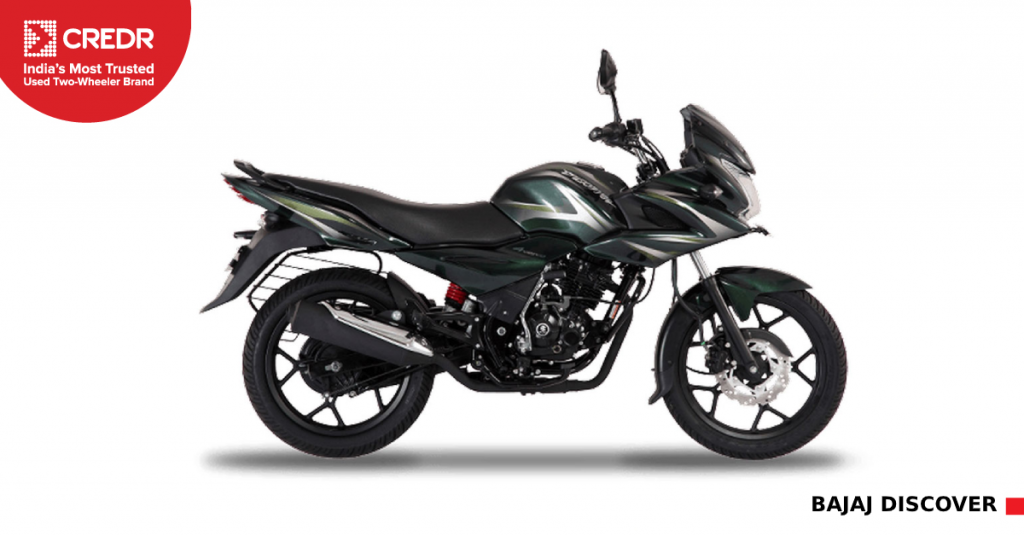 Launched in 2015, the Bajaj Discover 150 brings more power to a commuter bike with its 150 cc engine. It comes in 2 variants and five colours with a whopping 72 kmpl mileage that gives tough competition to its competitors. Overall, the specifications of Bajaj Discover make it the perfect commuter bike to be bought online if you're living in the bustle of a city.
4. Bajaj Avenger 200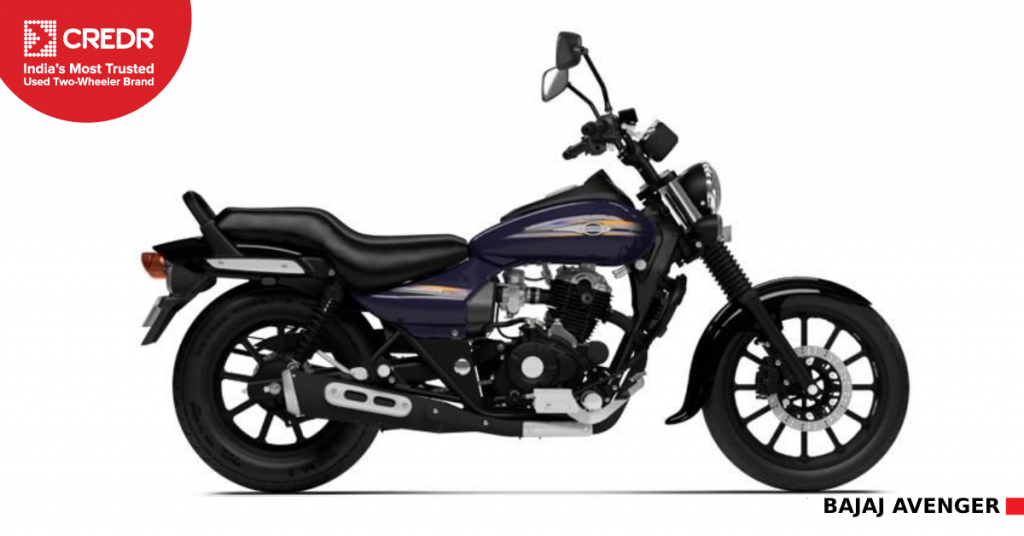 The Bajaj Avenger 200 was successfully launched as a product of the Bajaj-Kawasaki collaboration. It comes with a powerful 200cc DTS-i engine that can also be found incorporated in the Bajaj Pulsar. The liquid-cooled 4 stroke engine has a max power of 8000 rpm. It also comes with a 5-speed manual transmission and can be considered to be one of the most sold bikes online. You can choose to buy this refurbished version if you are going for a bike with a vintage look.
5. Hero Splendor iSmart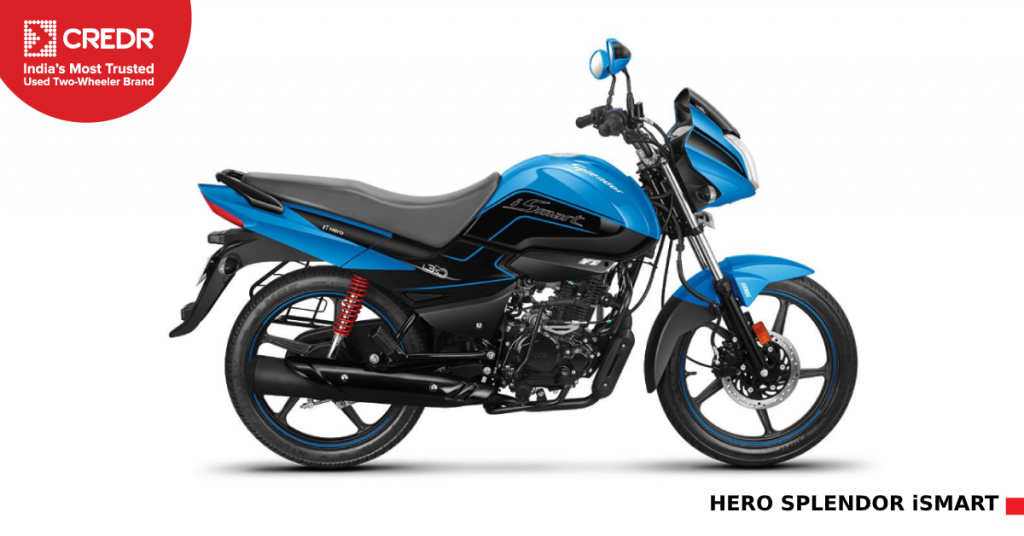 One major selling point of the Hero Splendor iSmart is that it comes with India's first Advance Sensor Technology in a bike. In other words, the programmed engine runs smoother, longer, faster and saves more fuel than any other bike. It has a high 180 mm ground clearance which makes it ideal to be used on a busy road with speed bumps and potholes.
6. Yamaha YZF R15 S
The good looks and high mileage of 42 kmpl made Yamaha R15 a must-have craze amongst the young back when it originally came out. Even today, millennials are actively looking forward to buying the refurbished models of YZF R15 online. The bike comes with a 6-speed manual transmission and a 12-litre engine with a max power of 8500 rpm. This and many other brilliant specs make it one of the top-selling used bikes online.
7. Honda CB Shine 125cc 2012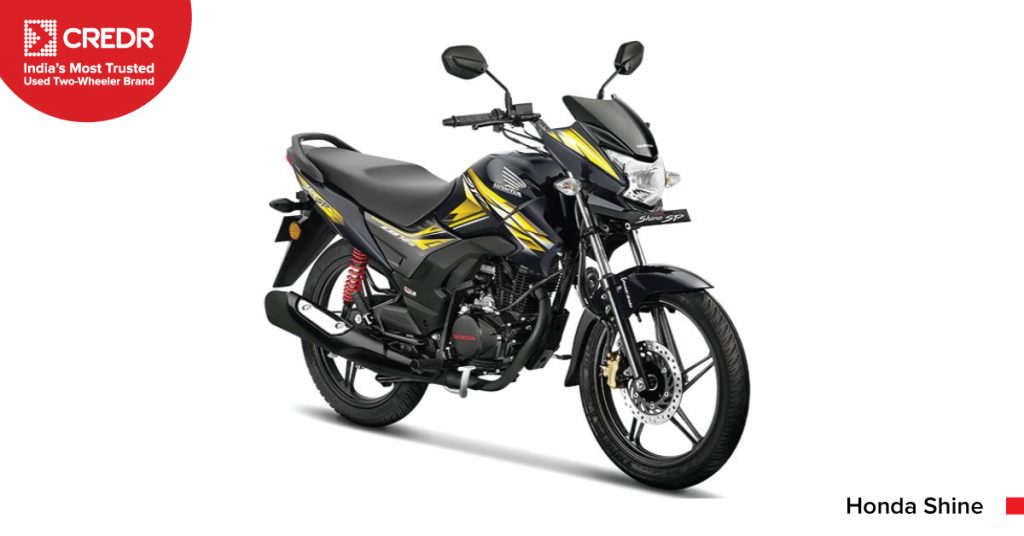 Honda set the bar high in the bike market when it launched the CB Shine 125cc. Hence, it had to be on the list of top sold refurbished bikes. It comes with an engine displacement of 125cc and a max power of 7500 rpm. It is a great economical bike that can commonly be found in busy city areas. The CB Shine mileage of 65 kmpl is more than perfect for everyday use in India's versatile motorcycle market. You can consider the second-hand version of this bike as one of your top choices to be bought online.
Hopefully, this thorough guide on the most sold used bikes in the country helped you make your decision. Or are you in search of a bike that did not find a place on this list? Fret not, CredR has more than thousands of bikes from all built and made, to serve you depending on your choices.
Your trusted used two-wheeler brand CredR is the first omnichannel consumer brand providing the buying, selling, and exchanging process most easy for all. Buy used bikes from CredR to enjoy all beneficial advantages. You can go through the CredR catalog and find more second-hand bikes for your use. 
Have other queries and concerns? Our customer support is here to assist you in the best way possible. Or you could always visit the CredR showroom and ask our customer support staff to guide you through the available products that fit well in your budget.
Happy bike hunting!