One of the biggest two-wheeler markets in the world, India is known for its soaring surge in the demand and sale of bikes. Not only they're convenient in cities with high traffic but are also comparatively cheaper and require less maintenance than four-wheelers. With more mileage and better performance, drive more kilometres per litre. And when bored or want to invest in a new one, sell the used bike only on CredR for the best resale value in the market.
But do all bikes have good resale value? The answer is No. Some bikes are a hot favourite and no matter how old they get, their charm never fails whereas some bikes pre-mature. Buying bikes with a great resale value ensures that they sell faster than hotcakes in the used bike market. But what makes these bikes of high-value? Highly reliable engine, supreme performance, dashing looks, amazing customer reviews and much more.
And for times when you need to sell your bike at their best value, head over to CredR, a great way to buy and sell used bikes online. CredR provides personal assistance and quality checks that offer a great price for selling your second-hand bike online.
Keep reading to know more about the bikes that offer the best resale value to get the most out of your money. The below bikes are from the house of some of the best bike manufacturers including Honda, Hero, Royal Enfield and TVS.
Royal Enfield Bullet Electra 350: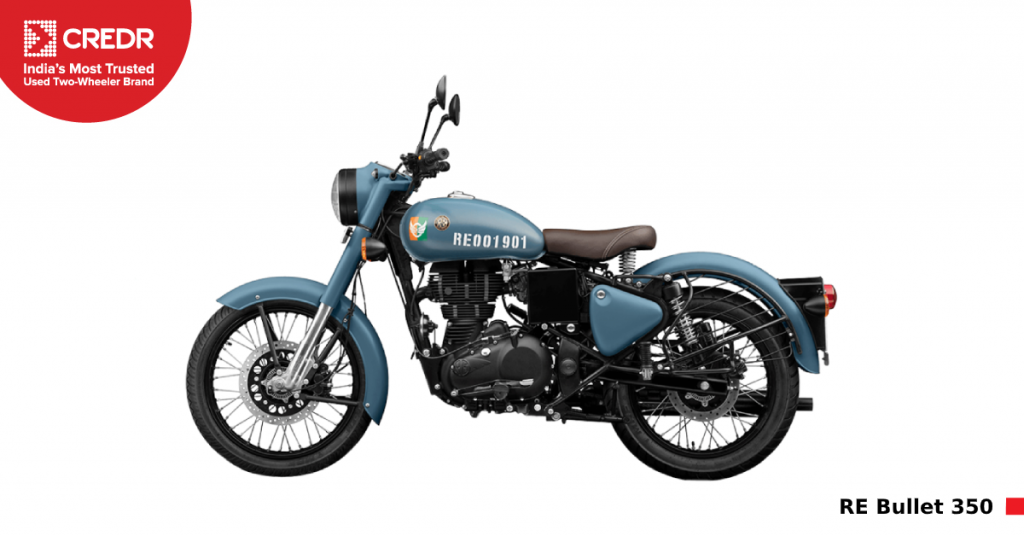 Royal Enfield Bullet is more than just a bike, and it is a fan favourite that has emotions attached to its name. You think of Bullet, you think of a cross country road trip to Leh and its decent 35 kmpl mileage supports it. It comes with a 346 cc engine displacement system and a 5-speed gearbox. Bullet Electra 350 is still largely a fan favourite when it comes to buying and selling used bikes, after all, who wouldn't want to flaunt a Bullet!
Hero Splendor Plus: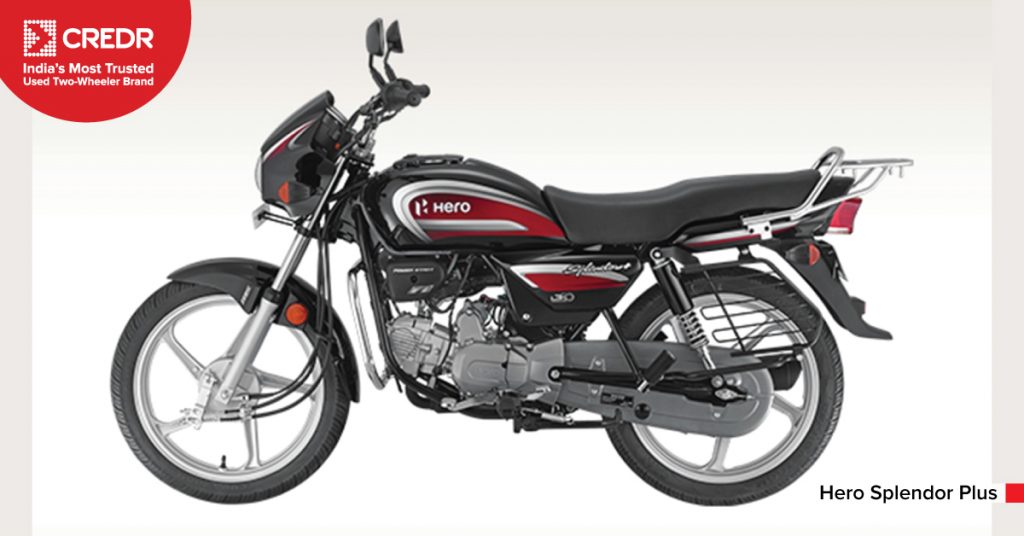 Hero Splendor Plus is a fan favourite for family bikes on CredR and for all the right reasons also. It has a 97 cc engine which gives a mileage of up to 65 kmpl which remains unchanged even after years of riding with family in the city. The engine is complemented with a 10-litre fuel tank. The price range, mileage and comfort of Splendor Plus combined make it a perfect bike.
Honda CB Unicorn 150: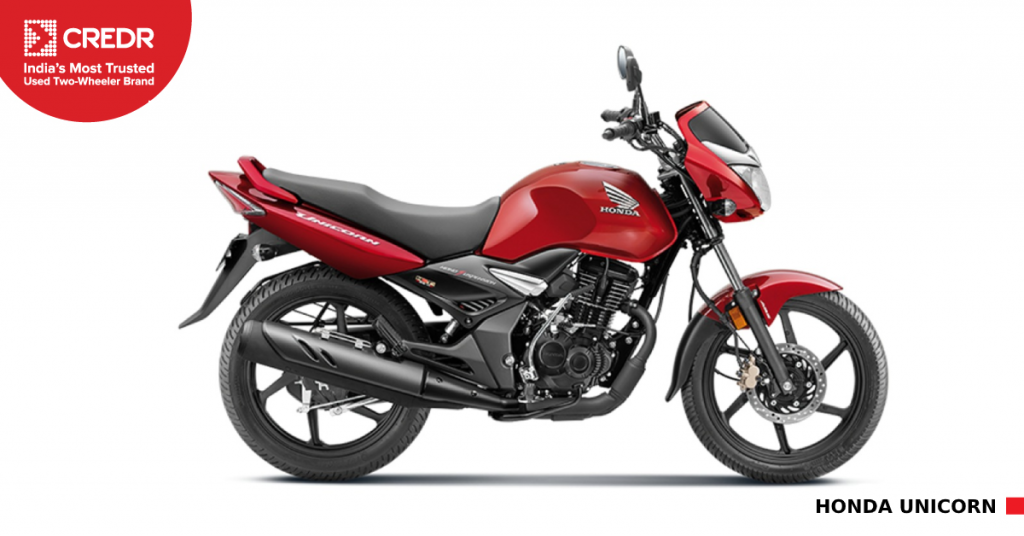 The CB Unicorn 150 is a great bike from the house of Honda. It comes with a 150cc engine which is powered by a 60 kmpl mileage. The engine is supported by a 13-litre engine. The most remarkable thing about Honda Unicorn is that it was the first bike in India to come with a mono-shock suspension. All in all, it is a great bike that comes with an impressive resale value.
Hero Passion Pro i3S: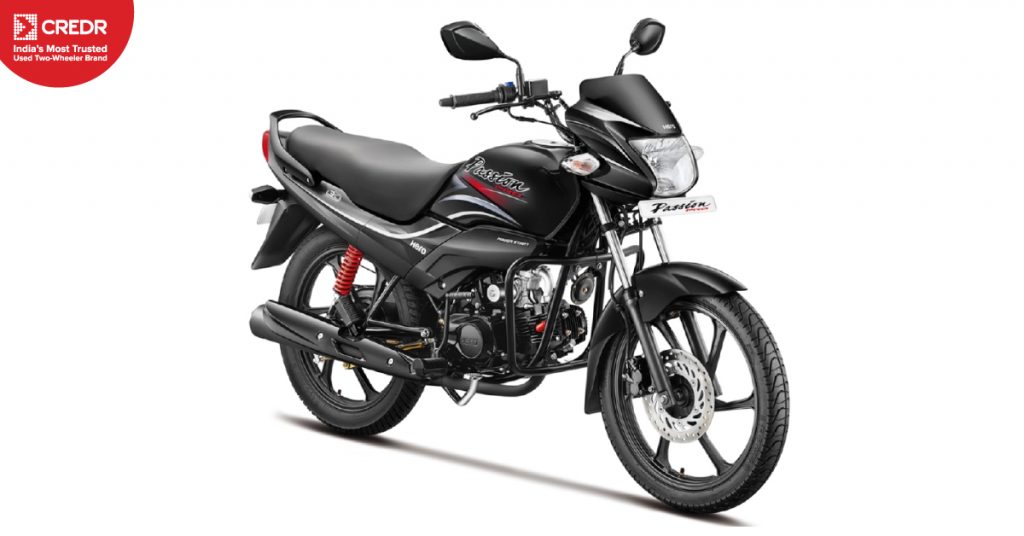 Passion Pro i3S is an impressive variant of the original Hero Passion. Both these bikes are popular commuter variants with a great price if you want to sell your bike online. The Passion Pro i3S comes with 85 kmpl mileage powered by a 97cc engine. It is also supported by a tubular double cradle frame chassis for great functional support.
TVS Star City Plus: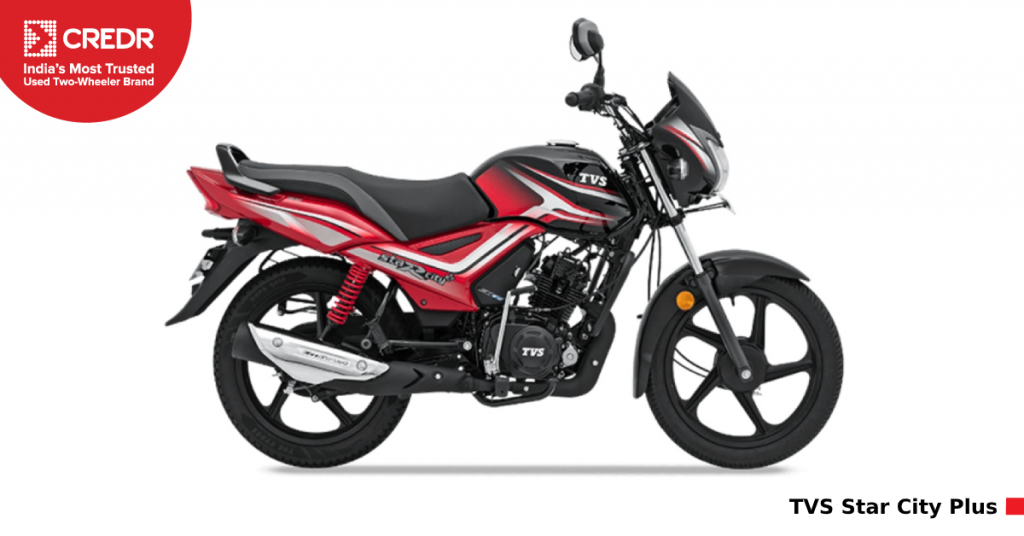 The TVS Star City Plus has stood the test of time a number of times for years now and always come on top. The 10-litre tank fuels a 110 cc engine to provide a mileage of up to 70 kmpl, which is a gold mine considering the urban city conditions that you can ride this bike in. The rear suspension comes with twin shock to make the ride a comfortable one on city speed breakers. All these features make it an in-demand bike all year long and a total hit amongst youngsters.
Royal Enfield Classic 500: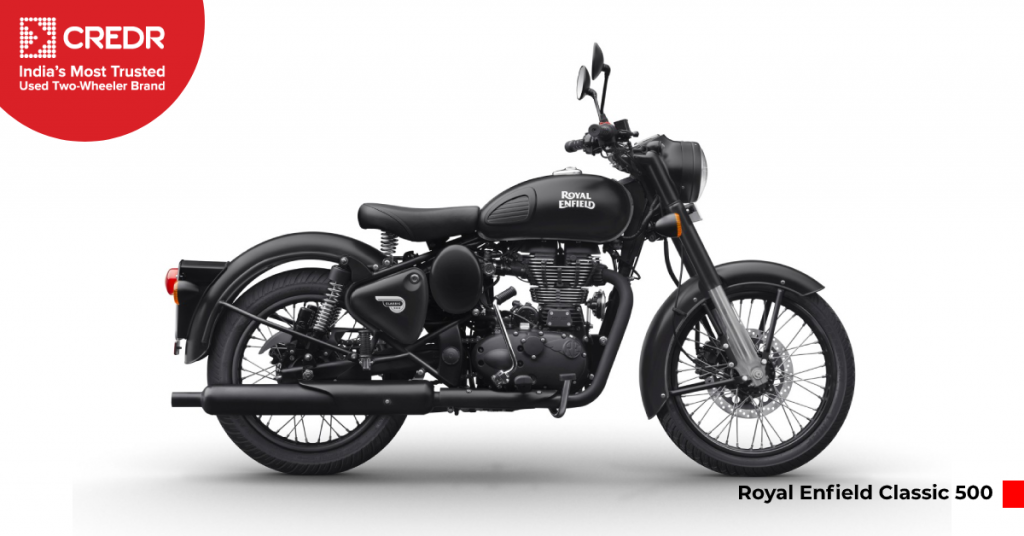 Royal Enfield is not just a bike, it's a cult. Flaunt your bike's classic retro design elements from the house of luxurious Royal Enfield. A trendy bike in the market, it is the best bet among the young riders. A round headlamp and a single saddle is what adds to the 'retro' look and enhances its appeal in the crowd. The Classic 500 comes with a 499 cc fuel-injected engine that produces 41.30 Nm of torque and 27 bhp power. Enjoy more power and high performance with this bike. Purchase only on CredR.
Honda CB Shine 125cc 2012:
Honda set the bar high in the bike market when it launched the CB Shine 125cc. Hence, it had to be on the list of top sold refurbished bikes. It comes with an engine displacement of 125cc and a max power of 7500 rpm. It is a great economical bike that can commonly be found in busy city areas. The CB Shine mileage of 65 kmpl is more than perfect for everyday use. You can consider the second-hand version of this bike as one of your top choices to be bought online at a great resale value.
There you have it, a list of the best bikes with a great resale value. If you're an owner of any of these bikes, be rest assured of high-selling prices on sale with CredR. However, it's important to note that the model making, number, condition, health of the bike are some of the many factors that help us define the right market value for your two-wheeler.
Your choice of bike didn't make it to the list? CredR is India's largest and most trusted consumer brand for buying and selling bikes. Head over to CredR and sell your old bike for a price better than you imagined. There are more than millions of bikes sold and listed on the platform.
Head over to CredR if you are ready to sell your old bike for the best market price or simply get in touch with our Customer Service Team to clarify as many or as little doubts you might have. Flaunt your bike in style!